28.09.2018:
Kyiv(UA) Art-club "Warm Lamp" str. Mikhail Omelyanovich-Pavlenko 4/6
"Ukrainian Gothic - Back to the 2000-th"
Stay Goth!
EVENT FACEBOOK
10.11.2018:
10.11.2018 - INFO COMING SOON"
23.07.2018:
Team Inferno today marks 24years of age. Thank you all for your love and patience! See you at the concerts!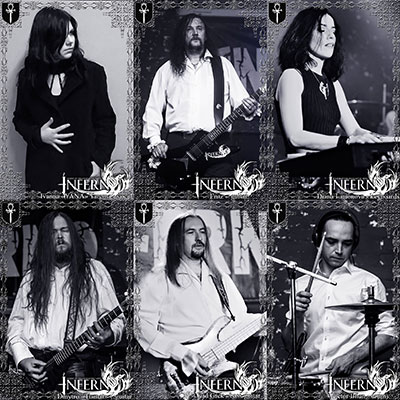 23.02.2018:
The band starts to work in a "new" warehouse
We decided not to experiment anymore, but to give you real and quality gothic metal!Stay Goth!
READ MORE >>>
17.02.2018:
Video of the concert took place on February 16, 2018, in the Art Club "Warm Lamp" (City of Kyiv) Personal thanks to Volodymyr Tkach for the video!...
READ MORE >>>